EDGE is one of the Region's fastest-growing Converged Information, Communication, Security and Technology Solutions provider.
Headquartered in Abu Dhabi, EDGE provides small, medium-sized and large-scale companies across the MENA Region with a broad range of IT & Security solutions and services.
Established in 2010, EDGE has always strived for excellence by delivering the highest customer satisfaction through a team of seasoned IT and telecommunications professionals. In a couple of years, we have established ourselves as a leading IT & ELV solutions provider within the industry through our product and service excellence combined with outstanding value.
EDGE is a citizen centrist solution provider with emphasis on latest technology. EDGE offers world-class, end to end solution solutions for enterprises in the Middle East, India and African region. EDGE specializes in complementary technologies that are integrated for the end user's requirement.
EDGE ICT  offers a wide range of services in the areas of data center solutions, artificial intelligence (AI), machine learning (ML), cloud computing, cybersecurity, and IT consulting.
EDGE ICT   data center solutions include designing, building, and managing data centers for businesses of all sizes. The company offers a range of services, including data center design and consulting, server and storage solutions, network infrastructure, and virtualization solutions.
In the area of AI and ML, EDGE ICT   offers solutions that help businesses leverage the power of these technologies to drive innovation and improve business outcomes. The company's AI and ML services include developing custom algorithms, creating predictive models, and implementing intelligent automation solutions.
EDGE ICT    cloud computing services include helping businesses migrate their IT infrastructure to the cloud, as well as managing and optimizing cloud environments. The company's cloud experts can help businesses choose the right cloud platform, design and deploy cloud-based applications, and provide ongoing support and maintenance.
The company's cybersecurity services include assessing and addressing the security risks facing businesses today. EDGE ICT    cybersecurity experts can help businesses identify vulnerabilities in their systems, implement security solutions to mitigate risks, and provide ongoing monitoring and management of security systems.
Finally, EDGE ICT   offers IT consulting services to help businesses develop and implement IT strategies that align with their business objectives. The company's IT consultants can provide guidance on a range of IT issues, including infrastructure planning, technology selection, and project management.
Our skills and capabilities allow us to design/consult and handle complex projects combined with our strong partnership with leading suppliers allow helps us to cross the gap with a successful project.
Our major strength relies in Industry:-
Our major strength relies in  newer technology :-
Our major strength relies in IT Infrastructure :-
Our major strength relies in Networking & Security :-
Our Annual Maintenance Contract cover those areas:-
Our most expertise in Hospitality Industries:-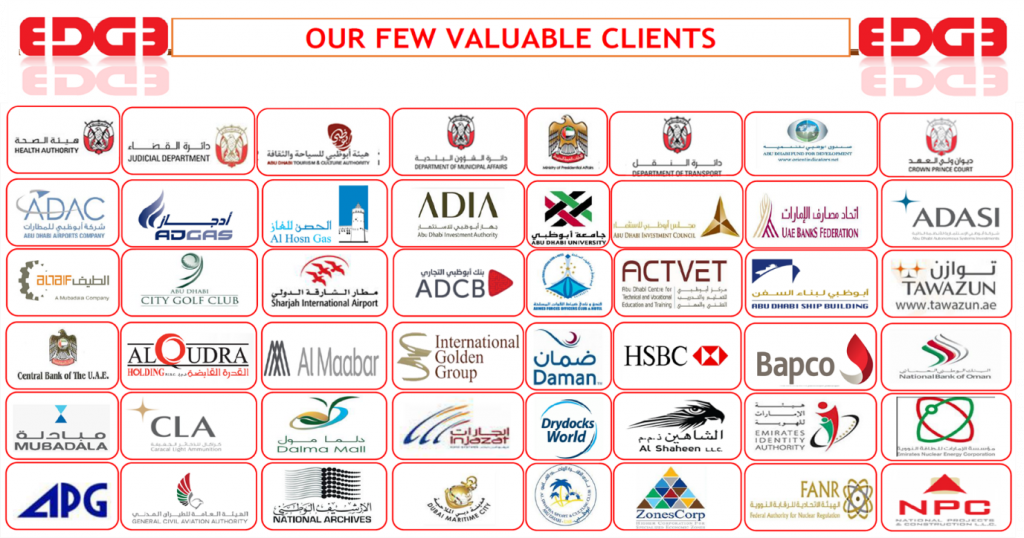 We like to work with ambitious start-ups as well as small, medium & large sized businesses. It doesn't really matter to us what your product or service is, it's about you, your mindset and your passion for what you do we support you to achieve your business goals. EDGE offers high calibre professional support team over the digital transformation era, by providing a broad portfolio of Information, Technology, communication and software development  solutions such as; industry-leading infrastructure, digital business solutions–digital business automation, perceptive analytics, IOT and customer experience, services, helping them to succeed for the future.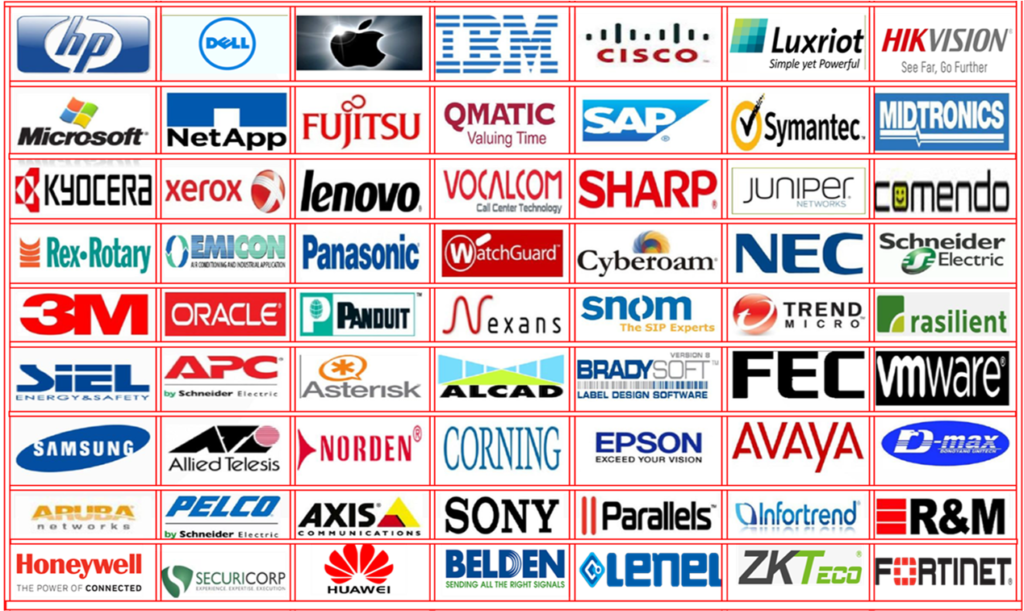 We have formed alliances with leading solution and technology partners to provide you with innovative solutions to the complex problems faced by your business.  It's not just our in-depth expertise and our understanding of financial markets that allow us to tailor our consulting and application services to the needs of the technology services sector. Our partnerships with key specialists also enable us to identity important trends and emerging technologies – part of an ongoing quest to understand each technology we recommend and never stray from our philosophy of 100 percent product independence.